Calendar
for the Lake George Gem & Mineral Club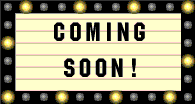 Next LGGMclub Meeting:
>>>-----------> (Sat) August 12, 2017 - - - 9 AM - - - (Short) Business Meeting, and ANNUAL SHOW Setup !!!!
Next LGGMclub Field Trip:
Please VOLUNTEER to Lead a Field Trip in 2017 !!
August 2: Mushroom Gulch (jasper)
August 9: Spruce Grove (topaz) (moderate hike at 9000 ft.)
August 26: Eureka Mine (fluorescent zircon/riebeckite/astrophyllite) (moderate walk)
Sept. 8-10: Great Salt Plains (gypsum crystals) (3-day trip to Oklahoma)
Tentative: Need a trip leader!
Please CONTACT: Bob Baker at bobsboards46@gmail.com (or) 719-464-7102
ALL PARTICIPANTS MUST FOLLOW The LGGMC Field Trip Rules
-AND-
MUST ADHERE to The AFMS Code of Ethics, Without Exception! (Click the Links, to View a Copy)
Next LGGMclub Juniors & Pebble Pups Meeting
(We hope to see you every 3rd Wednesday evening of the Month from September through May)
Meet 3rd Wednesday, from 6:00 pm until 6:45 pm Kids ages 7 to 17 ~ at the Lake George Community Center (East side of Lake George, CO) ~ please Call Steven Veatch @ 719-748-5010 for more Info. Bring a Friend!
Click to Enlarge